SeeMyGF – We buy homemade amateur porn. Make easy money from your sex tapes! Sale all your EXGF Pics & GF Amateur Porn Videos to SeeMyGF.com – Make some extra $$$ or win a free full membership! Submit Your ExGF Pics & GF Videos.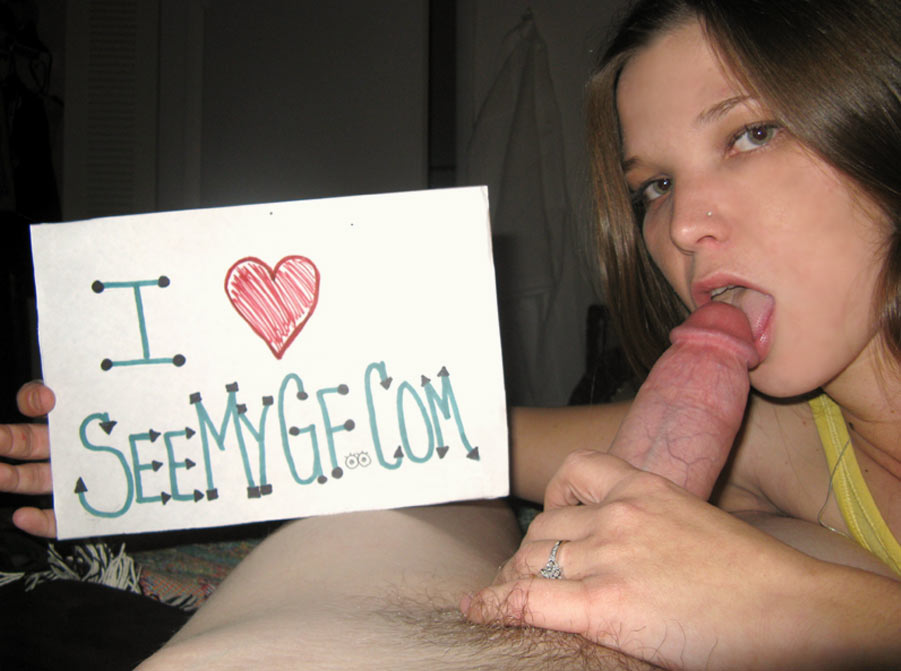 Submit GF PICS HERE   –  Submit GF VIDEOS HERE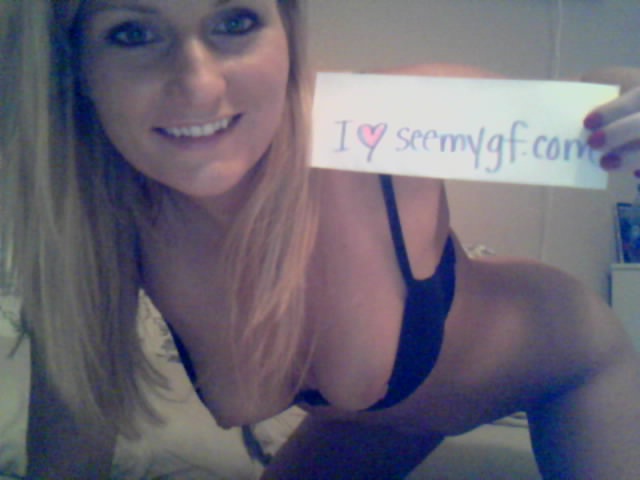 Submit Your ExGF Pics & GF Videos – Every single person appearing in the video MUST BE 18+ YEARS OLD and needs to sign proper 2257 and model releases. Share your most private moments with See My GF – If you have an exhibitionist side and you love to take or have taken photos and movies in intimate moments, SeeMyGF is the place! You can submit all your private photos and movies with the biggest real user-generated community on the net!  Expect nothing but positive and respectful feedback from our over 2,500,000 members.
What kind of amateur porn are you looking for? We love all. From nerd innocent collage girls to dark emo girls. All girls are welcome. You do not need to be a super model to be accepted! SeeMyGF is a global community for horny hot girls self-expression! It's not porn, it's real! No pornstars here. Skinny, fat, told, short, any hair colors and all skin colors are here. Submit Your ExGF Pics & GF Videos – Make Money Sale Your Homemade Porn Sex Tapes and shared porn movies! Acceptance of your submission is subject to all the other guidelines and common sense.
Submit GF PICS HERE   –  Submit GF VIDEOS HERE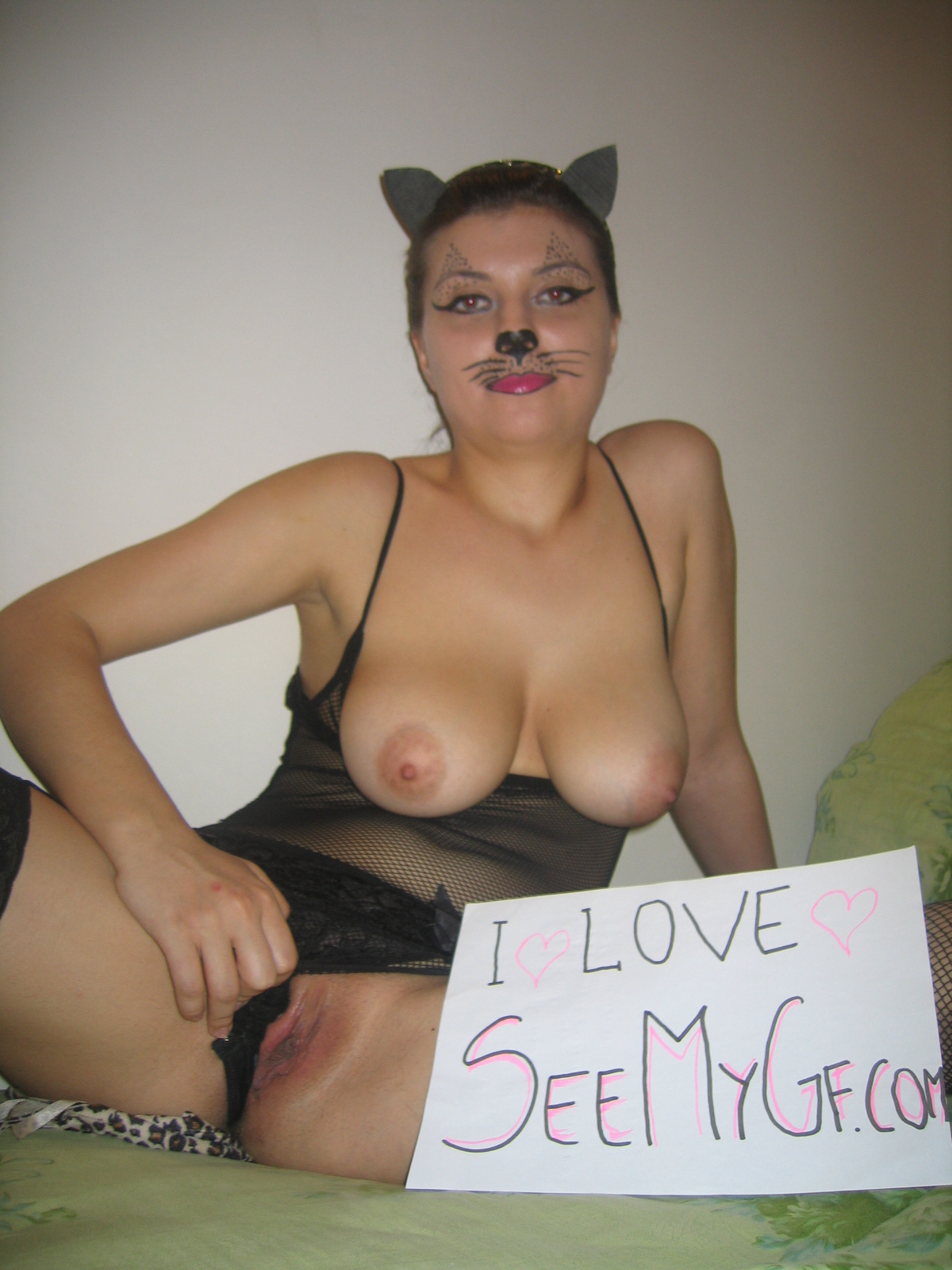 Support SeeMyGF & Watch Over 295,000 Naked GFs
Submit Your ExGF Pics & GF Videos
How To Watch All ExGF Pics & GF Videos? SeeMyGF Members area gives you access to over 295,000 naked girlfriends and more than 10,000 ExGF Videos! Your membership's cost is used to pay girls and couples to submit all their most private sex tapes and amateur porn pics. Submit Your ExGF Pics & GF Videos
Just send us something cool and you'll get a free full membership!  We are a big serious company. Working with homemade and amateur gf content since 2001. We created the 'Real Ex GF porn' idea many years ago.
Submit EXGF PICS HERE   –  Submit YOUR GF VIDEOS HERE
We are just shooting an amateur porn video here at home and by ourselves and we asked a guy to hold the camera but the true is that we prefer to take selfies or put the cam on a tripod to record when we fuck. Getting the best angles when you have sex with your couple is to imagine yourself as the cameraman, this is going to be a POV porn shot maybe where you capture what you think is good to show. For example a close up take on blowjobs, couples fucking, anal sex is fantastic but the take needs changes so it's not boring, try to mix your amateur porn video with creativity! So If you are using a smartphone on a tripod it's not enough with just placing the camera there to capture everything, I mean, you'll need to stop fucking, move the camera, change of place and position, etc, play with your camera using positions like a low angle shot which is worm's eye view and is great for some sex action.
Be sure to upload your porn videos and make money from home with your gf.  Make money online selling your exgf or gf amateur sex porn videos. If you ever decide you want to remove your content just contact Us and we'll take it down with no delay! – Join SeeMyGF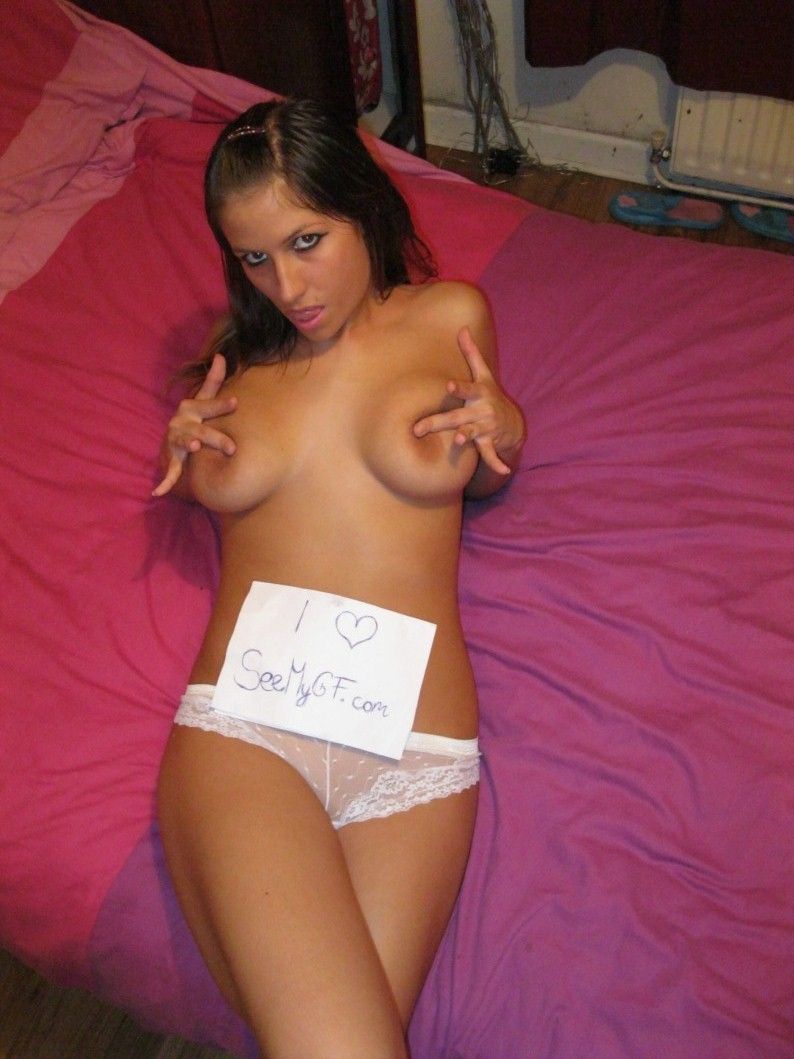 Needing Some Extra Bucks? We pay per picture and per minute for video. For hardcore photos, we pay up to $2 per image / minute. For nudes, up to $1 per snap. We are not buying nonude or softcore content now but you can send it to win a free membership. This might not sound much, but take into  consideration that you can send as many as you wish! Submit Your ExGF Pics & GF Videos – Make Money Sale Your Homemade Porn Sex Tapes.
Submit Your Ex GF Pictures & GF Porn Videos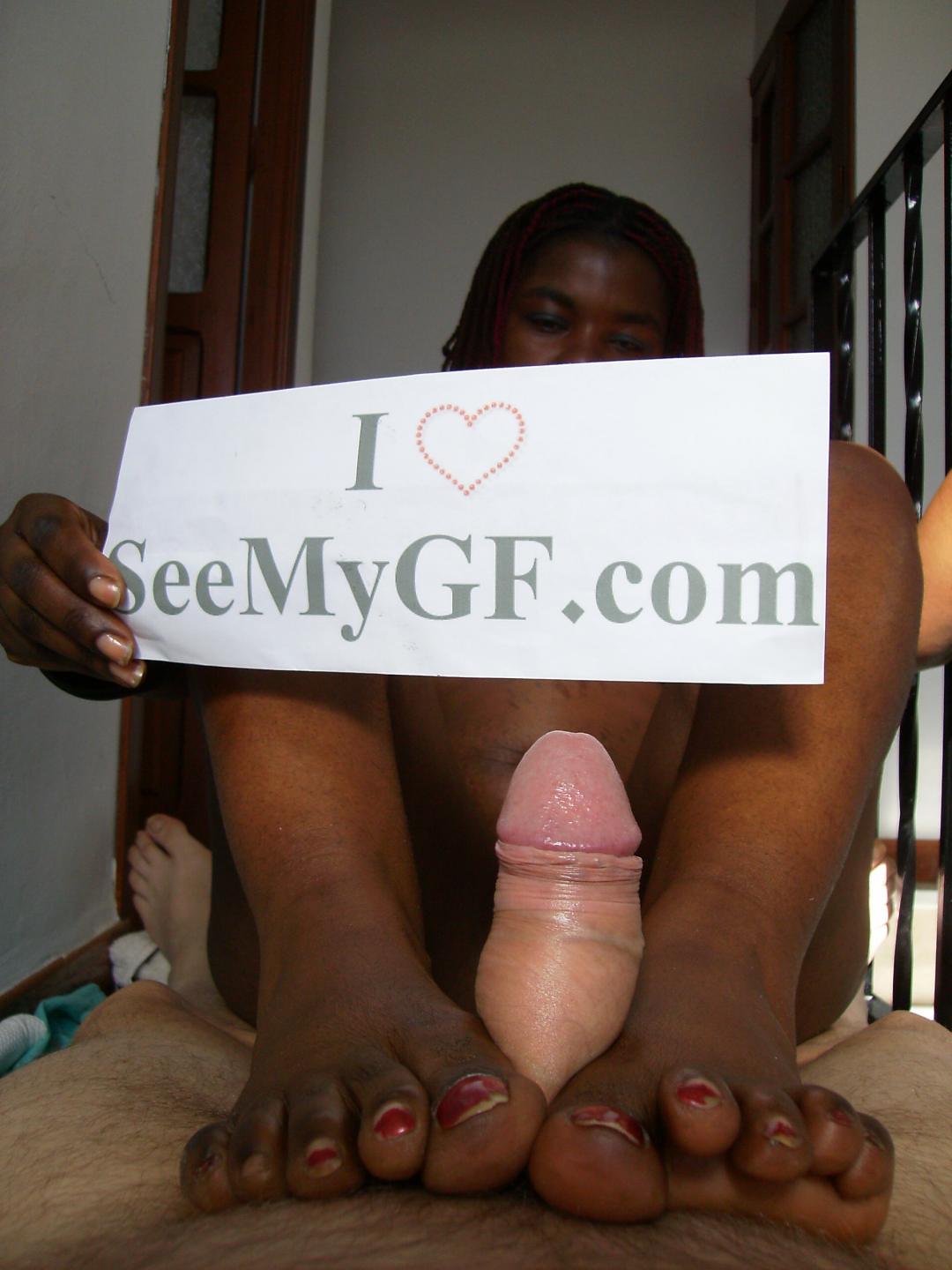 Sell your sex tape and porn pictures to SeeMyGF – We pay for all your amateur porn sex tapes and homemade sex pictures. Show your GF, expose your lover, submit your wife porn movies or get fun of your ExGF or ex-wife! It's funny because even when the camera could adds some weight, some people says it can also add several inches to your cock (always helps) Anyway, be sure to do a mix tripod with regular shots, the camera must be as a guy watching you fuck your girl so be sure to get the best coverage you can. The key here is to have fun so relax. Some guys stress trying to make the best homemade porn, forcing their girlfriends to act like pornstars! That'll show in the porn video so just make it fun, sexy and play with the camera. Don't fuck for the camera, just fuck and be playful with your girlfriend or lover: be sure to make a hot movie. Okay so the next time you shot a good homemade porn sex movie with your gf refine your shooting technique and ideas so we can all watch!
SeeMyGF accepts any amateur couple willing to show your most private sex pics and videos to our members. Wanna show? We want to watch! You and your partner must both be over 18 years old, and be able to provide government-issued photo ID – Submit Your GF Porn Movies & ExGF Sex Pics HERE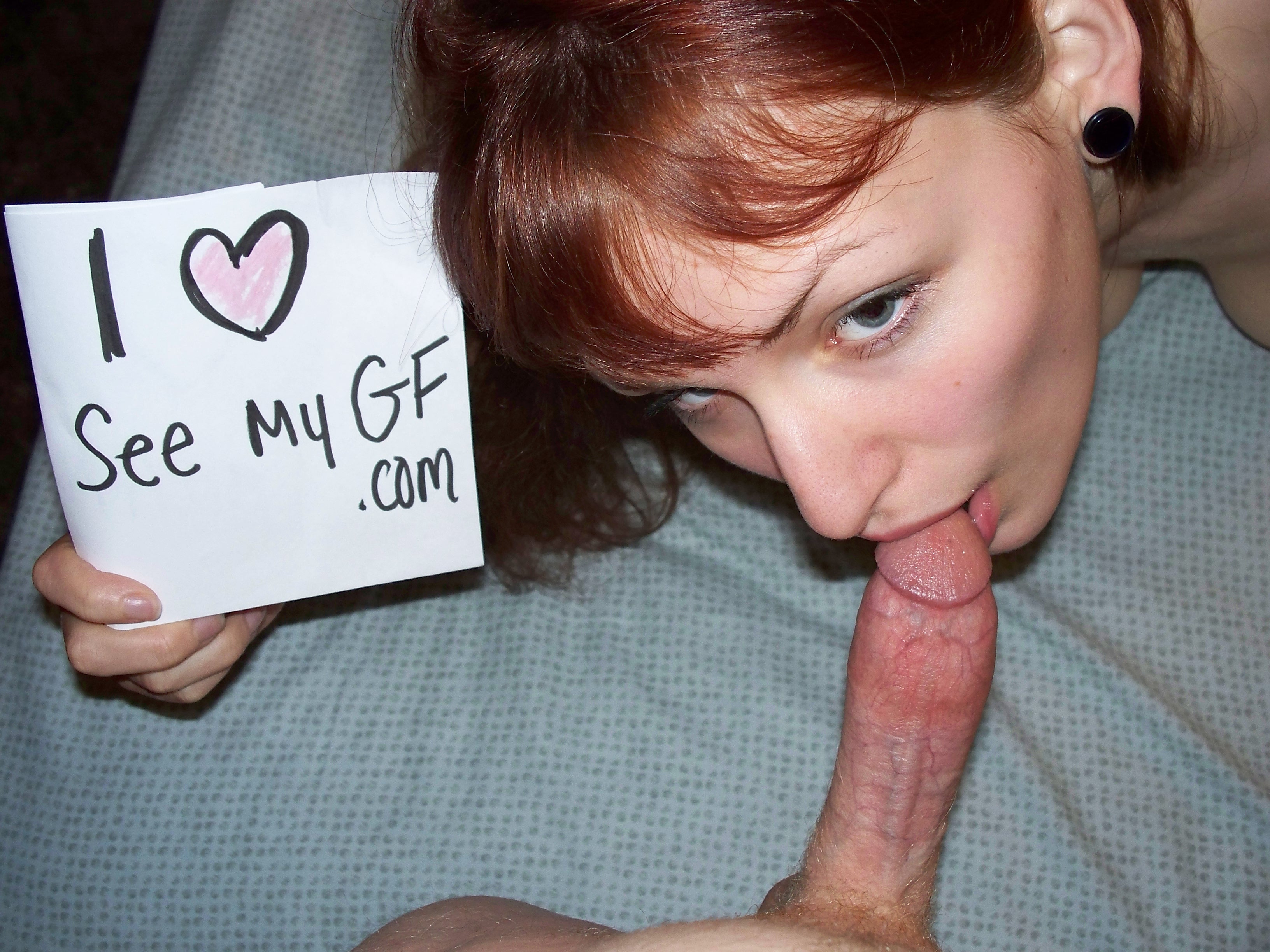 Support SeeMyGF – Cheap Membership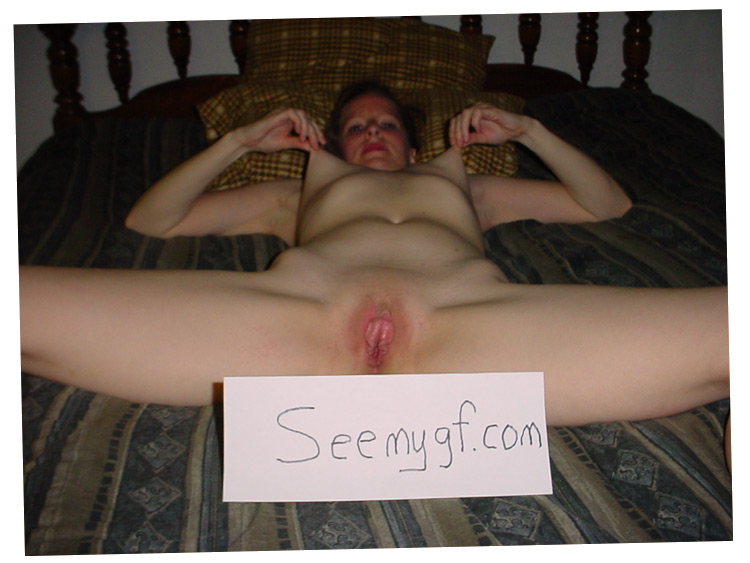 Women didn't like when guys put their naked pictures or sex tapes online. But maybe you can ask your ex-fiance and if you have her consent, you can upload all that amateur porn to SeeMyGF. Sale your sextape! We buy any amateur porn!  Submit Your SexTapes!
Submit Your ExGF Pics & GF Videos
Will my submission be accepted? – 99% of our members and surfers submissions are accepted. Be sure to follow our simple guidelines above and all your amature sex pictures and homemade porn videos will be accepted. We sure to provide some acceptable quality. If for some reason we can't use your gf videos or pictures, all your submitted material will be completely deleted from our system. All you need is a camera, a hot girlfriend and common sense. So if  you are asking where can i sell my homemade porn online or where can I expose my exgf, SeeMyGF is the best option!
Submit Your ExGF Pics & GF Videos
Win a free SeeMyGF Membership by mention our site name! 'SeeMyGF.com' must be mentioned. Example: ¨Hey SeeMyGF.com We Made This Video for You" Show Your Girlfriend holding a piece of paper with our site written on it. ´I (Heart) SeeMyGF.com¨ You can make and send all the videos that you wish. (Be creative!). Over 18+ Girls: we accept your naked selfies and sexting pics and videos too! Submit Your ExGF Pics & GF Videos.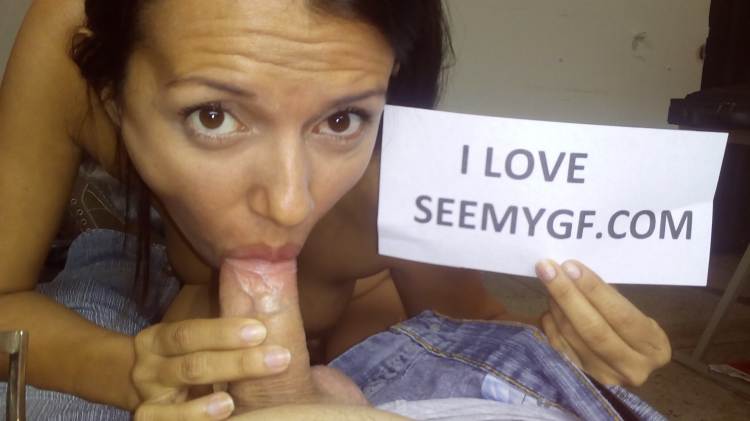 What We're Looking For? – SeeMyGF.com is open to all amateur girls and couples to submit all your private nude photos and sex videos!  (18+ only). We want to see ´real life people´ ´girls next door´. You don't need to be a supermodel, just be yourself. We love hot naked selfies, couples fucking, blowjobs videos, pictures of your tits, pussy and ass, pics of naked girls with hot body, and everything than can be called 'real amateur porn' – Submit Your Ex Girlfriend Pics & Sex Videos and Make $$$ – We're looking for hardcore amateur videos of those hot intimate moments. We've had couples walk away with $1000 per week! Also, we pay out big bonuses for great photos like hardcore, Blowjobs with facials, college orgy, first time anal sex videos or even masturbation in public places. Be creative!